Getting On The Same Page
Fall 2019
(Call or email for retreat dates.)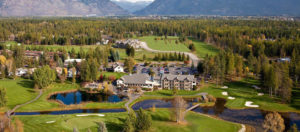 Meadow Lake Resort, Columbia Falls, Montana
"Getting On The Same Page" is 24 hours dedicated to discovering what God has planted in the hearts of you and your spouse regarding vision, dreams, and calling. It is an exploration time as you spend personal time with each other.
You will be discovering or re-discovering personal dreams that have been placed in your heart but perhaps have been buried or covered up with the busyness of life.
Some time will be spent with other participants during sharing by the leaders and meal times.  However, most of the time is spent individually and as a couple. Personal ministry is also available.
To Register Call or Email:
                                   Dennis Burton                                                          Jeannette Burton
                                   burton.dennis@gmail.com                                     burtondennis@hotmail.com    
                                   406-890-5910                                                           
406-261-8882
                                   Len Williamson                                                        Janica Williamson
                                   hineni.len@earthlink.net                                         hineni.len@earthlink.net
                                   406-270-0657                                                            406-270-6607
DONATIONS:
Hineni Ministries is a Non-Profit Religious Montana Corporation tax-exempt by IRS-501C3.
The staff of Hineni are volunteers and not paid by Hineni Ministries. Gifts to the ministry are used to support events and personal ministry.