NEW DATE: April 9-10
"GETTING ON THE SAME PAGE"
MEADOW LAKE LODGE, COLUMBIA FALLS, MT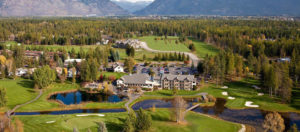 "Getting On The Same Page" is 24 hours dedicated to discovering what God
has planted in the hearts of you and your spouse regarding vision, dreams, and calling.
It is an exploration time as you spend personal time with each other.
You will be discovering or re-discovering personal dreams that have been placed in your heart
but perhaps have been buried or covered up with the busyness of life.
Some time will be spent with other participants during sharing by the leaders and meal times.
However, most of the time is spent individually and as a couple.
Personal ministry is also available.
$225.00 per couple includes:
All conference fees and amenities
1 night lodging at Meadow Lake
Breakfast and lunch, Saturday
Questions??? 
Email:
Register Online Here:
DONATIONS:
Hineni Ministries is a Non-Profit Religious Montana Corporation tax-exempt by IRS-501C3.
The staff of Hineni are volunteers and not paid by Hineni Ministries. Gifts to the ministry are used to support events and personal ministry.